99% Weigth Loss Raws Orlistat Powder CAS 96829-58-2 For Obesity
Orlistat

CAS Numbers

96829-58-2

Appearance

white needle crystal or powder

Quality standard

CP

Packing specification

1 kg/bag

Skpe:sucy1171 Whatsapp:+8618565342920

Melting point

45°

Purity

98.0%

Appearance

White or kind of white crystalline powder, soluble in water.

Usage

Used for curing obesity.
Product Description:
Orlistat (also known as tetrahydrolipstatin) is a drug designed to treat obesity. It is
marketed as a prescription drug under the trade name Xenical by Roche in most
countries, and is sold over-the-counter as Alli by GlaxoSmithKline in the United
Kingdom and the United States. Its primary function is preventing the absorption of
fats from the human diet by acting as a lipase inhibitor, thereby reducing caloric intake.
It is intended for use in conjunction with a healthcare provider-supervised reduced-
calorie diet.
Orlistat is the saturated derivative of lipstatin, a potent natural inhibitor of pancreatic
lipases isolated from the bacterium Streptomyces toxytricini. However, due to its
relative simplicity and stability, orlistat was chosen over lipstatin for development as
an anti-obesity drug.
Application:
The effectiveness of orlistat in promoting weight loss is definite, though modest. Pooled
data from clinical trials suggest that people given orlistat in addition to lifestyle
modifications, such as diet and exercise, lose about 2–3 kilograms (4.4–6.6 lb) more than those not taking the drug over the course of a year.Orlistat also
modestly reduces blood pressure, and appears to prevent the onset of type 2 diabetes,
whether due to weight loss itself or to other effects; in a large randomized controlled trial, orlistat was found to reduce the incidence of diabetes by nearly 40% in obese people.
Weight loss products

Product Name

CAS

Calcium pyruvate

CAS: 52009-14-0

LinoleicAcid

CAS: 121250-47-3

Rimonabant

CAS: 168273-06-1

L(-)-Carnitine

CAS: 541-15-1

5-Hydroxytryptophan

CAS: 56-69-9

Theobromine

CAS: 83-67-0

Chromium polynicotinate




Lotus Leaf Extract




Orlistat

CAS: 96829-58-2

Hydroxycitric acid

CAS: 6205-14-7

Synephrine

CAS: 94-07-5

Senna Leaf P.E.




Kidney Bean Extract




GYPENOSIDES




Hoodia Cactus P.E.




Cinnamon Bark P.E.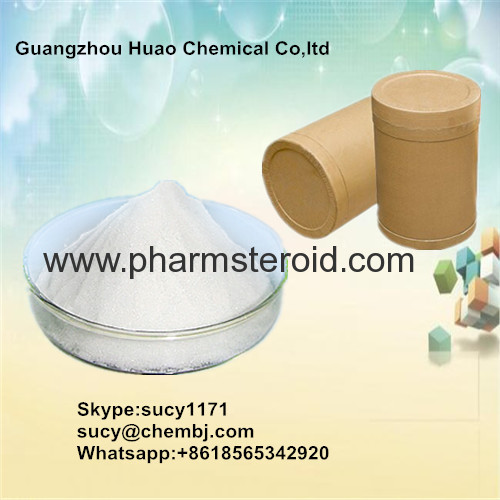 More details:
1).Our prefessional team Continued for innovation, transformation,has developed our own packaging features,this safe packing can ensure 100% pass customs.
2).Resent policy is available (Depends on the situation )that guarantee every customer interests.
3).Delivery time:within 12hours after payment, usually just take 3-5 days received when shippe
4).Delivery: priority to the use of DHL, TNT, FedEx, HKEMS, UPS,TOll etc.
5).Payment terms:Western Union, MoneyGram, T/T,bank transfer
6)Storage: Ventilation low temperature drying, Sterile aluminum foil bag or discreet and tight safe packing for Customs pass guarante ,adequate in stock.
7) Certification:SGS,GMP,ISO,KOSHER